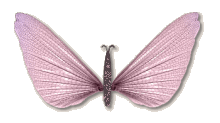 Name: Jessica Elefteria Dimas
Age: 10
Height: 52 inches
Weight: 56 lbs.
Favorite singer: Ashley Tisdale
Favorite food: Tofu and rice, anything Asian, Black sea bass,Thick crust Pizza.
Favorite restaurants: Santorini, Long John Silvers, Red Lobster, Walker Bros. Pancake House, Boston Chicken, White Castle, Pita Inn and any Asian Restaurant.
Special abilities: Drawing, painting, baking, and eating with chop sticks.
Favorite Princesses: All the Disney Princesses!

Go to
to see her new page!
Favorite TV shows: The suite life of Zack and Coty, Raven
Favorite DVD: Highschool Musical
Favorite Color: Still Pink.
Biggest wish: To meet Ariel, Melody, Jasmine and all the princesses at Disney World. (Came true on June 14, 2003, by Make.A.Wish foundation)

Favorite toy: American Girl doll and Toto her Teddy bear.
What do you want to do when you grow up? An Artist and adopt a child.

Favorite clothing: UGG boots, and dresses but not together.
Favorite book: Currently reading Hannah's suitcase. I got 97% on my ISAT for reading and thats the highest in my the class and the top 3% in Illinois. Go Jessie, Go Jessie! go Jessie!!

Favorite hair style: Crimped.
Movie picks of the season: DYING to see Narnia!!!!!!!!!



Jessica suffers from a rare inherited genetic skin condition called Recessive Dystrophic Epidermolysis Bullosa, also known as a "Butterfly Child."
This is due to mutations in their genes that are the cause for lack of, or no anchoring fibrils at all. (Anchoring Fibrils are the staples that hold the layers of your skin together, they also hold together the layers of tissue in your organs, as well) It's more than just a skin problem, life is devasting.



********Updated December 24, 2004 >******
Recently, Jessica has been evaluated by a team of Physical Therapists for a powered wheelchair. The session which we went to At CMH in Chicago was called "wheelchair clinic". In which a lot of clinical people surrounded Jessica asked her a lot of questions and they measured her ability to sit up and evaluted her condition. It turns out they order a really super light frame with wheels that have a motor on it. We're all going to have to workout just to keep up with her.


***************************************************




.
SEPTEMBER 18th, 2000
DILITATIONS:
<<<<<<<<<<<<< (notes taken from Chapel Hill's report last year on Jessica third dilitation.
Operative Report: epidermolysis bullosa and esophageal strictures.
Date of surgery 9/19/2000
Surgeon: DR. Leslie Taylor (pediatric surgeon) UNC at Chapel Hill
Post Operative Diagnosis: Epidermolysis Bullosa and mid-esophageal stricture x two.
Procedure performed: Esophageal dilitation with Grunzig balloon. approximately 28-french.
The patient is a 4 year old girl from Illinois with epidermolysis bullosa. She has had 2 dilitations in the past and she recently began to have increasing dysphasia. It was hoped that she could have an elective trip to Chapel Hill in October, to manage her esophageal stricture, her dental needs and her skin evaluation. However, her dysphasia became significant, and she was unable to swallow her saliva, and was spitting it out. Her parents felt that an urgent trip to Chapel Hill to deal with the esohageal dysphasia was indicated, and they arrived.
X- rays (barium swallow results) taken from Childrens memorial in Chicago, showed a mid-esophageal stricture of approximately 1 X 1.5 cm.
Operative findings: Mid- esophageal strictures x two, due to epidermolysis bullosa.
Procedure: The patient was brought to the operating room and placed supine on the table, and adequate general endotracheal anesthesia was obtained. A roll was placed on her back tranversely. A Grunzig balloon, which would give her a 10 mm diameter equivalent with 30-french at three atmospheres, or an 11 mm diameter equivalent with 33-french at five atmospheres, or a 12 mm equivalent with 36-french at eight atmospheres, was gently passed into the patient's pharynx under direct visualization, with the laryngoscope. The balloon was filled with contrast, under fluoroscopic guidance, and the first esophageal stricture was identified. The balloon was inflated, and the indentation on the balloon gradually resolved, indicating complete stretching of the esophageal stricture. This was held at one atmosphere for approximately five minutes. Next, the balloon was repositioned further down in the mid-esophagus, and again inflated, and another esophageal stricture was identified. In this case, the indentation rapidly disappeared, and it was probable that this was a bleb, which was burst by the pressure of the balloon. Again, the balloon pressure was held at one atmosphere for five minutes. Next, the balloon was passed further down the esophagus, and there was no distal esophageal stricture. The balloon was drawn up into the upper esophagus and reinflated, and there was no proximal esophageal stricture. The balloon was removed. The patient tolerated the procedure well. There was blood on the balloon as expected, from the probable rupturing of the bleb. The patient was awakened from anesthesia.
Multiple fluoroscopic images were obtained in the Operating room.
The patient is status post balloon dilitation of the esophagus. No pneumothorax or pneumomediastinum is seen. Heart size is within normal limits.>>>>>>>>
|Dan Burger's Story |Profile of a Butterfly Child |Cristina Talks |Coleby's Story |Vincenza's Story |Home Logan's Story|





Web Set made by Lisa at the previous Nab Graphics.